Menu
List of residents, by family, of Bluff prior to 1890. Information in [brackets] provides year of arrival of those who came after the original company, who are indicated by wagon icon. Use search boxes to narrow the resident list. (Note the list is growing daily.)
Instant Search for Early Bluff Resident
X
{{modalTitle}}
And: Results match all 'names/characters/numbers' [separate with space]
Or: Results match any 'names/characters/numbers' [separate with space]
Legend to Search Icons

= Photo;

= Story;

= Journal;

= Original Company
Click icon (below) for all residents that match; click icon again to undo match:
Date [in brackets] after name indicates date of arrival (not Original Company)








Click an icon to the left of any name to retrieve the photo, story or journal.
---
Be sure to use
browser BACK arrow
at old version of website as some old links will have changed
Visitor Center
In a corner of the fort, the Bluff pioneers established a cooperative trading post. A replica of that co-op, housing the Fort gift shop and visitor center, is open daily. The grounds include actual wagons and other artifacts from the Hole-in-the-Rock journey. the rebuilt old log meetinghouse, replicas of cabins, Ute and Navajo dwellings, the ruins of the Kumen Jones home, and the original Bluff Relief Society building.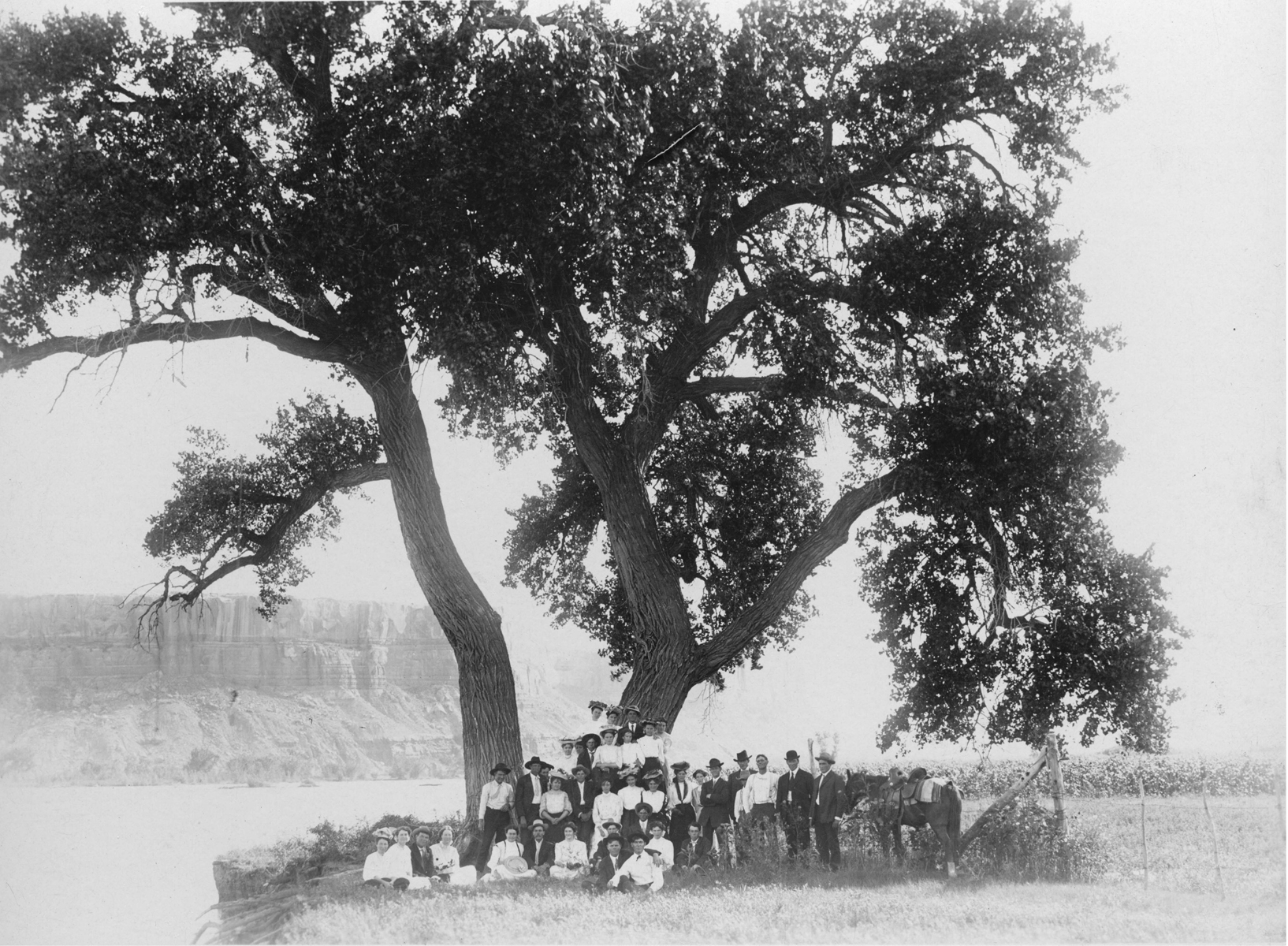 Cottonwood "Swing Tree," a favorite Bluff meeting place.